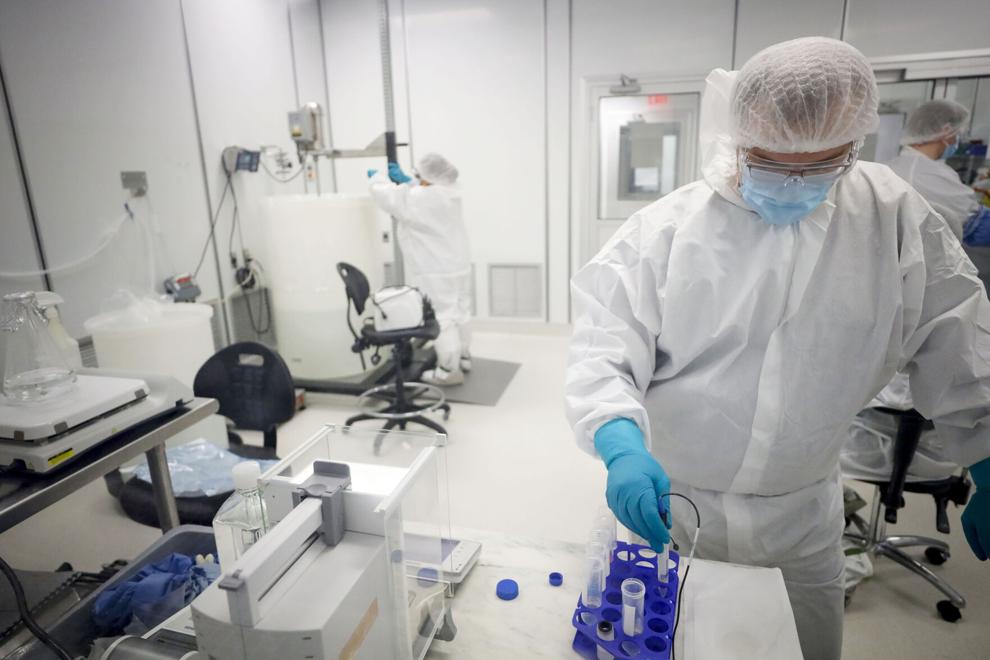 LEE – Berkshire Sterile Manufacturing is putting the finishing touches on its new state-of-the-art production line, the centerpiece of the company's $20 million expansion project.
But receiving and installing the last part of this $8.5 million device – a part worth $5 million – proved to be a hassle. Supply chain delays made shipping the part from overseas very expensive, while sending technicians to the United States to install it required assistance from U.S. Representative Richard E's office. Neal.
The company had to pay $350,000 to have the rest of the part airlifted to Lee from Italy to avoid the delays caused when the first part of the equipment was shipped by sea.
"It's very, very big and very, very heavy," said BSM CEO Shawn Kinney. "It was supposed to be shipped by sea and it would take two weeks to get here. We sent the first shipment by sea and they kept delaying and delaying and delaying at the port.
When the ship finally arrived in the United States, it was stranded in New York Harbor for more than a month because it could not enter port to unload, Kinney said.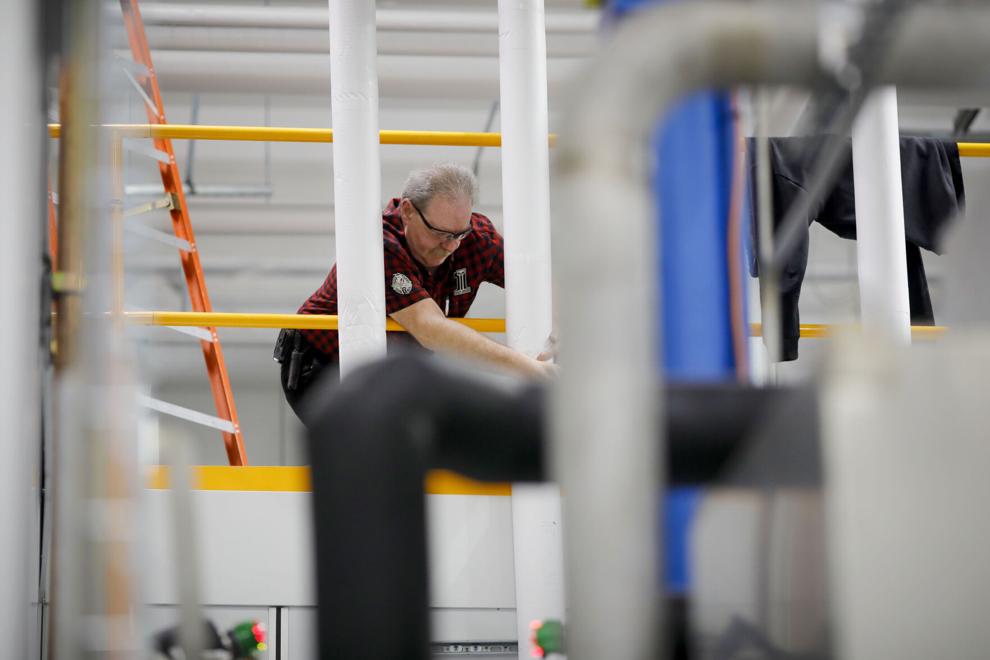 "So we decided to pay another $350,000 to have the rest of the equipment flown here, and we were able to get it right away," Kinney said. "Otherwise, we are looking at a delay of two months or more.
"The delay was unpredictable. Every day we received another story about being late.
To install the part, BSM – which produces sterile injectable drugs for pharmaceutical and biotechnology companies that are currently undergoing crucial studies for the treatment of various diseases – had to call in Italian technicians. That's where Neal's office came in.
"They couldn't get into the American consulate to get a visa," Kinney said. "I had to contact Neal's office and get them involved. In fact, they contacted the consulate and got them an emergency appointment to enter and get their visas.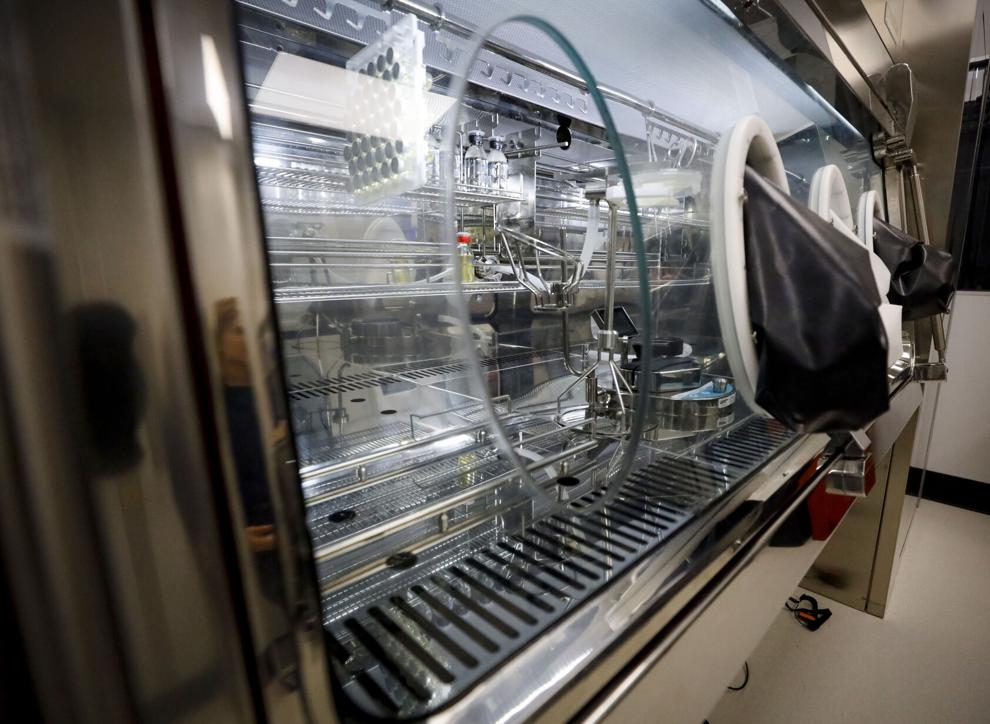 BSM initially commissioned the production line in February 2020, a month before the COVID-19 pandemic began to cripple the economy. But the parts didn't start coming to Lee until last December.
"So there was a lot of legwork to bring this thing here," Kinney said. "It is now nearly eight months behind when it was originally scheduled for delivery."
The new production line is not quite finished yet, but should be soon. The remaining two parts, a filler and a capper, are expected to arrive at BSM in April, according to Kinney and Andrea Wagner, BSM's technical director. International shipping won't be an issue this time around — the filler is from Connecticut and the capper from Pennsylvania, Kinney said.
"We will probably start testing in early May," Kinney said. "We expect it to be fully operational by the end of June."
"We've already sold time on this line," Wagner added.
According to BSM, the new production line is fully automated — it is operated by four robots and is very flexible. It contains state-of-the-art technology that makes it one of the most advanced clinical-scale sterile filing lines in the United States and Europe.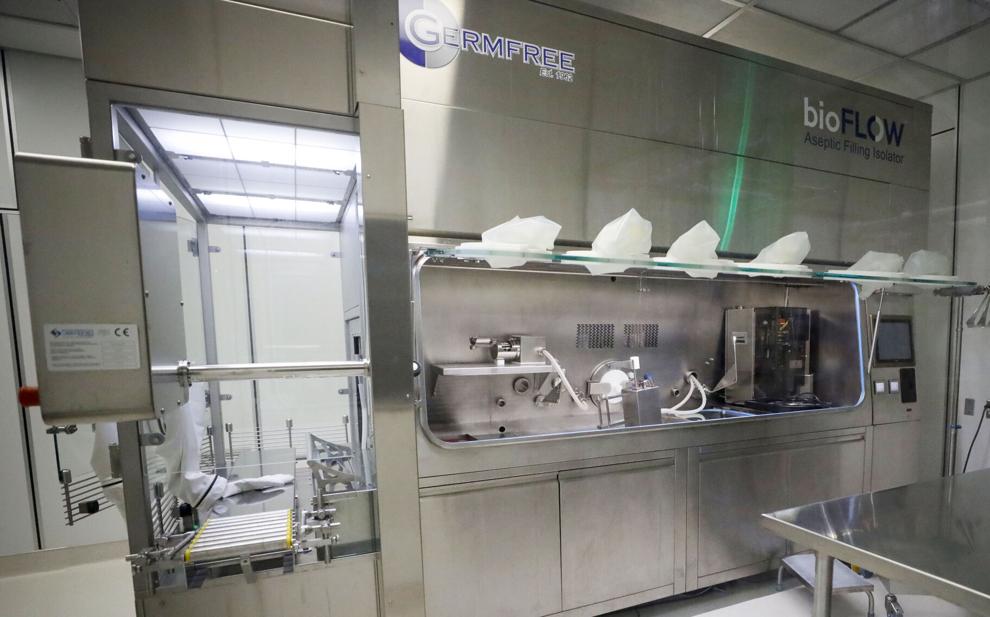 The line was sent to BSM in chunks, and each portion took a different amount of time to reach Lee because the whole device is so complex.
"All of these things are made with this really high-end stainless steel, there's a lot of electronics, they're custom-made, they have to be designed," Wagner said. "It's not something you buy off the shelf. And all this must be integrated together.
"There are five different vendors that you have to coordinate with to make this product. It's a bit like building a house, isn't it? Most contractors have built a house before, but this one has never been built before, so there's that room, too.
The new production line will be a "huge plus" for BSM's stability, people and growth, Wagner said.
"We're going to do more of what we're already doing," she said.
In addition to installing the new production line, BSM's $20 million expansion project includes doubling the size of its current cleanroom at the 116,000 square foot Lee Corporate Center on Pleasant Street (Route 102), which was originally a toy warehouse. The project allowed BSM to fully occupy that facility, Wagner said.
BSM has grown rapidly since its inception in 2015 and currently has 200 employees after adding 23 workers over a 10-month period last year. The company hopes to have 250 employees by the end of this year and 300 by next year, Wagner said.