[ad_1]
---
1 million new investors by 2024: A digital highway built for investor growth in the last 15 months
150,000+ active mobile app users growing by 7,000+ monthly
70,000+ active investors up from 30,000 in 2019 with a 120%+ growth
27,000+ active new CDS accounts opened via the mobile app
Growth of next gen investor base with 83% of new investor base from individuals of less than 40 years
97% of all CDS accounts opened are through digital onboarding
90% retail direct investor online trading participation
---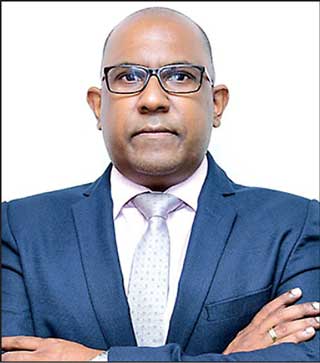 SEC Commission Member Naresh Abeyesekera with a global capital market background was appointed as the Chairman of this committee to drive this transformative initiative
---
The first COVID-19 lockdown of the country in March 2020 saw the inability to operate the capital market electronically and soon Securities and Exchange Commission of Sri Lanka (SEC) Chairman Viraj Dayaratne PC, the regulator of the Colombo bourse and the capital market, established a first of its kind SEC-Colombo Stock Exchange (CSE) joint committee comprising of two Commission Members/ Directors each from the SEC and CSE with key management persons of both institutions to drive the digital enablement and end-to-end electronic market operation across the capital market. 
SEC Commission Member Naresh Abeyesekera with a global capital market background was appointed as the Chairman of this committee to drive this transformative initiative.  
The Chairman of the SEC and the Chairman of the Digitalisation Committee together with other members presented Plan '1M2024' and the 15-month journey on building digital market infrastructure and the impact it has had on the market together with the future road map with all stock broking CEO's and investment advisors. The Chairman of the SEC commenced with the theme for 2022 as 'Think Different to Grow' and outlined the potential the capital market has, what it has achieved and what is in store. 
The members of the Digitalisation Committee added to the discussion. Commission Member Manil Jayesinghe set the tone outlining the benefits to the overall market, CSE Board Member Jayantha Fernando outlined the Electronic Transactions Act and it being a futuristic piece of legislation and how it can be leveraged on to unleash the power of digital enablement for market growth. 
CSE Board Member Dilshan Wirasekera also added as to how digital enablement has benefited his company and the overall potential and impact it will have on the market.
SEC Commissioner/SEC-CSE Joint Committee Digitalisation of the Capital Market Chairman Naresh Abeyesekera shared the following insight on the journey of 15 months of the Digitalisation Drive since its first launch on 17 September 2020. 
The initial goal of the committee was to establish end to end electronic market operation in any eventuality and after the first launch in September 2020. It now focuses on building robust digital market infrastructure to build enhanced investor engagement, ease of investor on-boarding (local and foreign), speed of capital raising and designing efficiency across the capital market facilitating borderless geo-neutral trading.  
 
End-to-end electronic trading with first time online CDS account opening with eKYC
The Phase I of the digitalisation brought in online account opening of all CDS accounts with 24/7/365 access to open CDS accounts electronically via the CSE mobile app with a record 97% digital account creation for individual investors. This established a platform for any investor located in any part of the country to participate in the capital market. 
All operations of the CSE, Stock Broking Firms and other intermediaries were digitalised for full electronic operations including the broker statements, trade SMS alerts and settlements. A number of rule changes were done by the SEC including two-day dividends payment for CDS registered bank account holders. Some of these enhanced the overall investor governance mechanism in place with trade alerts and e-notifications.  
 
Digitalisation Drive Progress by 2021
On 17 September 2020, a special ceremony was held under the auspices of Prime Minister Mahinda Rajapaksa to launch the first phase of the Digitalisation Drive, which included customer onboarding to settlement of trades and execution of corporate actions.  
The second phase of the Digitalisation initiative was launched in July 2021 under the patronage of President Gotabaya Rajapaksa and the phase catered to the needs of more stakeholders, including investors, issuers and stockbrokers. 
 
Growth of market activity 
CSE Mobile App Development, which is a key component of the Digitalisation Drive, introduced online account opening and automated identity card verification in Sri Lanka for the first time and has recorded an encouraging level of activity with 150,000+ active users in the 15 months since launch. 
End-to-end Digitalisation has paved the way to drive investor growth in all corners of Sri Lanka with the 'Mobile 1st Quadruple Play' Digital Strategy, which includes interaction with video, voice, text, and Artificial Intelligence (AI), targeting every smartphone user in Sri Lanka and making investing borderless for investors across the globe.
Since the completion of the first phase of Digitalisation and the launch of the mobile app, 27,000+ new Central Depository System (CDS) accounts were opened via the mobile app and a base of 66,000+ active investors were recorded. 
This is an overall growth of 120%+ of the active investor base since initiation of the Digitalisation Drive. Over 100% growth in daily CDS account opening was recorded as the process was made convenient and efficient at a click of a button, bringing account opening time down from 10 days to as low as 1 day. 
The app has become one of the fastest growing mobile apps in Sri Lanka, reaching all smartphones nation-wide. This sharp rise in retail investor participation implies that digitalisation of the stock market operations has been able to reach a large section of the more technologically savvy investors. 
 
Mobile 1st Quadruple Play Strategy: "Stock Market in Your Hand"
Targeting the younger investor base and the high smartphone penetration in Sri Lanka, the CSE mobile app is designed to engage investors in article form, video form, voice form and AI from by way of a Virtual Assistant named "Investo" making engagement easy along with Siri and Google Assistant integration for any investor to obtain market updated via voice assistance even when on the road driving. 
This also gives broking firms the ability to have their research content in multiple forms, voice, article and video in order to connect and engage with the investor better and make it easy. 
As the Digitalisation Drive progresses, a suite of new features have been added to the CSE mobile app and is evolving in line with global trends and to cater to the requirements of a diversified base of market participants.
A dedicated Voice Assistant has been introduced to provide market updates. This Digital Assistant – 'Investo' is available in all three languages and provides 24/7/365 support to investors. The feature also supports Android Auto and Apple Car Play and is designed to provide the overall market status, latest announcements, and top gainers and losers. This exclusive 'Chat Bot' is introduced to provide faster assistance for FAQs, and with the 'My Favorites' feature, investors can easily track their favourite stocks and set price threshold alerts.
Along with these introductions, the 'CDS E-Connect' services have also been updated. Individual Investors now have direct access to their own CDS Accounts, providing  transparency with the ability to view transaction history, request profile updates, transfer stocks within their accounts, and access research reports. The mobile app has  also enabled investors to subscribe to the latest IPOs via the mobile app, and this has already attracted significant investor attention. 
The CSE mobile app could be considered as a 360-degree information hub. The app contains CSE News, Latest Business News of Listed Companies, Latest Business Videos, Market reviews, Broker Videos, Micro Insights and Reports, Exchange rates/Repo and Treasury Bill Rates. 
From the initial step of opening a CDS account, the CSE has automated all backend processes using Robotic Process Automation technology. The features benefit the existing investor base as well, in services such as applying for IPOs and having the access to updated information and corporate announcements from anywhere in the world.
The CSE has integrated a single sign-on Identity Management for all services, and investors can access all the said services with a single authentication. 'MY CSE' can be seamlessly accessed from the mobile app and website using the same credentials. 'My CSE' also allows users to choose a subscription package depending on the information requirements.   
 
Digital investor education
Elevating financial literacy and providing reliable and convenient information to Sri Lankans crossing geographical barriers has always been a prime focus at SEC and CSE. With the support of the innovative digital tools made available post-digitalisation launch, the CSE has been successful in reaching out to a wider audience. 
Online webinars, awareness programs and educational initiatives to market participants of every scale have been held in the year 2021 and SEC together with CSE have communicated the message of the Sri Lankan capital market through a meticulous social media presence on Twitter, Facebook, YouTube, and Instagram.
 
Strategy to a digitally strong capital market
Providing transparent, timely, and adequate content is a key priority of the digitalisation drive. To ensure that market participants are able to access an overall content experience and follow the 'ICE' strategy, which stands for 'Information, Communication, and Engagement'.
'Information' of the strategy includes market insights, market data, business news, CSE news, research reports, macro reports, annual reports, corporate videos, indices, stock tracking, CDS Account and Portfolio Profitability. 
App Notifications, App Announcements, SMS Trade Alerts, E-mail Statements, and Stock Pulse – Listed Company CEO Interviews are disseminated on the platforms under 'Communication'. An enhanced 'Engagement' of market participants is enabled via E-IPO, E-Connect, 'Investo' (CSE Digital Assistant), local company integration to the Registrar of Companies, E-Dividends in two days, Broker Wise Research Hub, and Digital Investor Education.
The Digital Ecosystem of the Digitalisation Drive has been designed for fast and easy scalability and growth. The joint committee leverages on innovative trends to ensure low operating costs, better investor experience, fast scalability, operational agility, end-to-end connectivity 24/7/365 and encourage a younger investor base.
The digital future: 2022
 
Single point of entry to the capital market 
A roadmap of innovative initiations is set to roll out in 2022, including, on boarding of Margin Providers , Unit Trusts, Single Capital Market Onboarding, E-Settlements with Digital Signatures, Crib Integration for Credit Quality and developing the CDS as a multi-asset registry for new products, Automated Nominations, Foreign Company/Individual with IIA Automation, Investor management system with Embassies, Broker CEO daily dashboard, and Digitalise Rights Issues, electronic offers and private transfers. 
The SEC-CSE Joint Committee is also set to launch 'Click N Trade', a QR code-based investor engagement method to attract new investors to help deliver on the 1M2024 target. The wealth of diversified tools is established with the objective of creating a single point 'Digital Ecosystem' for the capital market.
'Click N Trade' will allow any brokering house to build partnerships with its related companies or third-party companies to have their QR codes located island wide be it super markets, hotels or any retail outlet to let investors to 'Click N Trade' to digitally acquire new investors. This facility will be extended islandwide including the airport departure lounge to engage investors during the three-hour waiting period.  
'Click N Open' will allow any financial institution to build API's to leverage on their existing account base to click and open a CDS account making the process ultra-easy and fast.
 
Borderless geo-neutral trading strategy
All trading information and tools in the hands of the mobile will be further enhanced with a more simplified and automated digital onboarding process to attract retail and foreign investors including expatriates to the capital market which will enable brokering houses to select their target market and digitally market, generate leads equipped with investor lead tracking and investor management system linked to the Sri Lankan foreign offices. This will set the platform for country specific investor management incorporating geo-optimisation in investor engagement.  
 
Listed company digital investor engagement 
Listed companies now have the ability to provide their press articles, corporate videos, CEO interviews, annual reports and any financial and business updated on the mobile app and the digital ecosystem to engage and keep the investors up to date and informed of the company activities and also showcase their operations in video form to investors to provide a digital experience to a local or foreign investor. 
 
Building a capital market based digital economy
All of the above will lay the foundation and the platform to build market centric capital market instruments to increase the speed and efficiency of the capital raising and distribution directly to the hands of the entrepreneur driving innovation and growth in the country.
Going forward, digitalisation of the stock market will remain a key focus of the SEC and the CSE in order to establish a more innovative, efficient, and inclusive securities market with a robust technological framework. The SEC and CSE are confident that this digital revolution will contribute towards the post-COVID economic revival of Sri Lanka.
[ad_2]